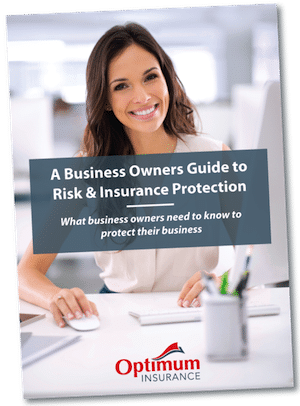 WHAT THIS INSURANCE GUIDE HAS TO OFFER
This guide explains common types of insurance policies and their basis of cover.
It will help you understand what you need to know in terms of policies and your responsibilities, and what you really need to cover your business for total peace of mind.
Featuring obvious and not-so-obvious best practices and types of business insurance, use this guide as a reference when reviewing your insurance, to assess if your existing policies are falling short in protecting your business.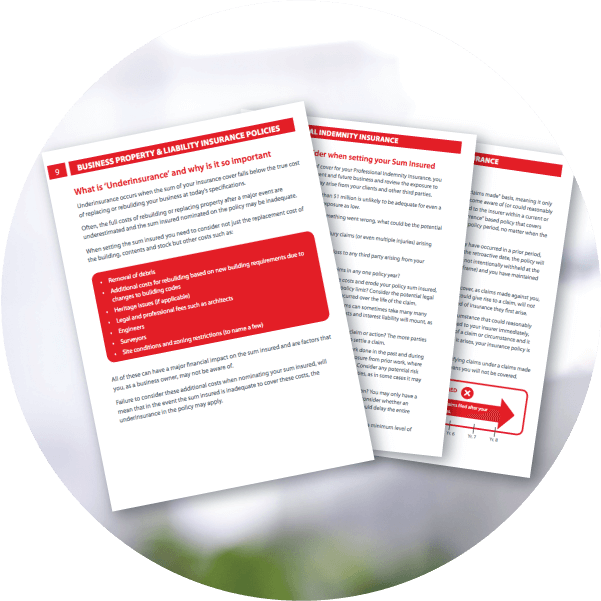 "This guide helped me understand where there were gaps in my insurance policy, and gave me more confidence by knowing what to do if a claim ever happens."
"I've just started my business and didnt know anything about insurance. This free guide helped me really understand what insurance I need and why."
"What a great resource! So helpful with information not just on what insurance products to consider, but what to be careful on when entering into a contract and your duty to the insurer."
VIEW ALL OF OUR FREE INSURANCE RESOURCES FOR BUSINESS OWNERS...
Business Owners Guide To Professional Indemnity Insurance Guide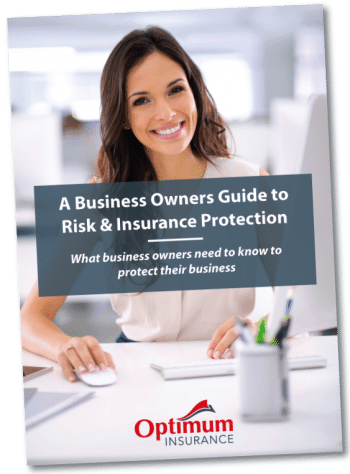 Guide Features
Business Property & Liability Insurance
Management Liability Insurance
Professional Indemnity Insurance
Machinery & Transport Insurance
Cyber Risk Insurance
Corporate Travel Insurance
Workers Compensation Insurance
Life Insurance for Your Business
What You Need To Know When Hiring Contractors
Before Entering Into Contracts, Consider The Conditions
Your Responsibilities
Claims Notification Process
Business Owners Guide To Professional Indemnity Insurance Guide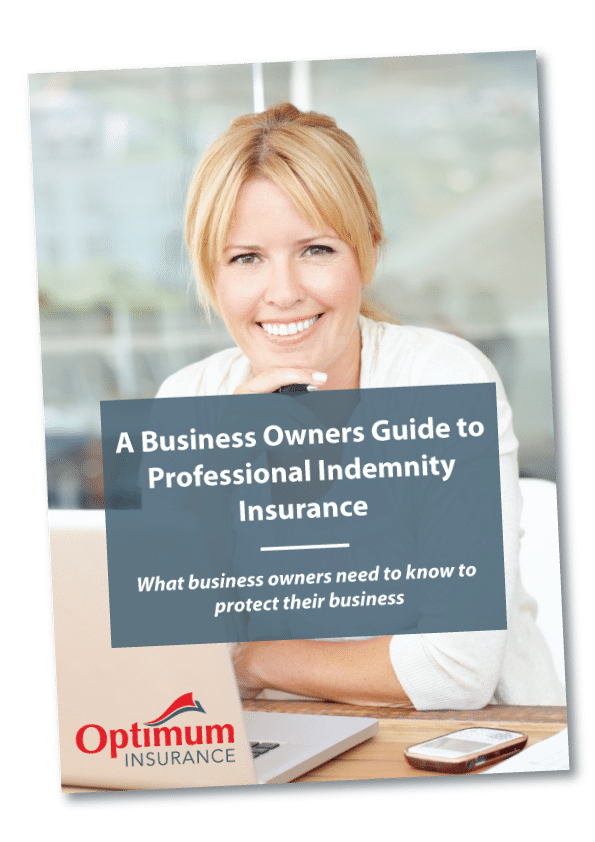 Guide Features
PI Policy Features & Benefits
Policy Terms & Conditions
What is a Claims Made Policy
Difference between an Occurrence and Claims Made Policies
Policy Cover Checklist
Setting Your Sum Insured Checklist
Selling or Ceasing Business – Consider Run-off Cover
Before Entering Into Contracts, Consider The Conditions
Your Responsibilities
General Insurance Claims – Procedure Guide And Checklists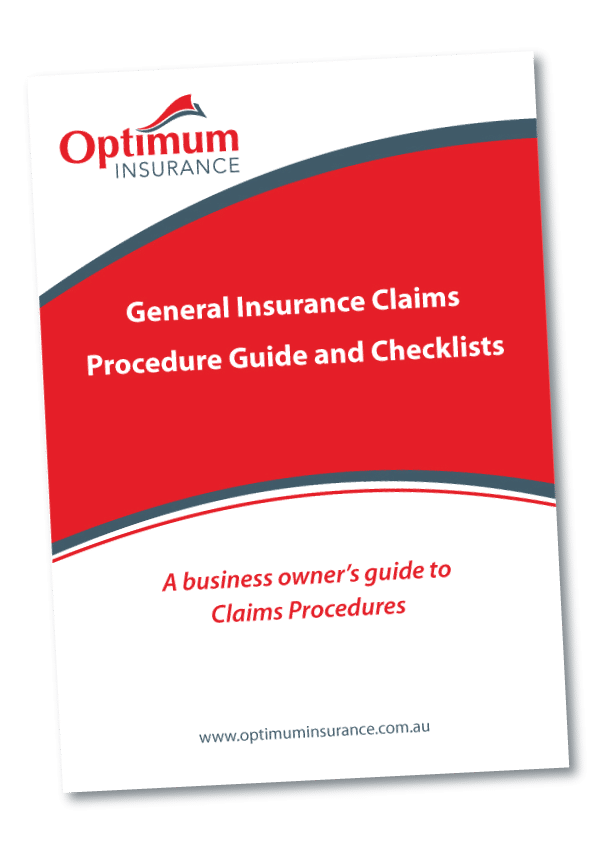 Guide Features
General Claims Procedures
Handling Third Parties
Small Property Insurance Claims
Large Property Insurance Claims
Public & Products Liability Insurance Claims
Marine Transit Insurance Claims
Professional Risk Insurance Claims
Workers Compensation Insurance Claims
Insurance Claim Checklists Included