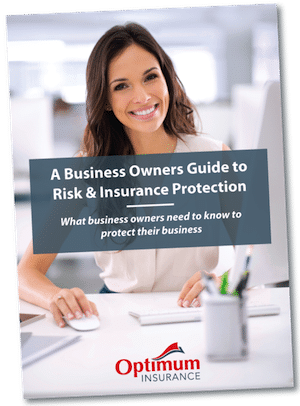 Business Insurance Types of Cover Available
Confused by what you need to protect your business? Business insurance policies provide protection and peace of mind against a range of risks. Below is a glossary of terms with a description of the risks they cover.
Fire & Perils
Cover for damage to insured property including buildings, contents and stock caused by events such as Storm, Malicious Damage, Explosion, Earthquake, Wind, Leakage of liquid and Flood (dependant on the insurance product).
Business Interruption
Cover for Business Income or Consequential Loss of Profits in the event that normal business routine is interrupted or interfered with following an insured event.
Public & Products Liability
Cover in the event of damage or loss caused, or allegedly caused, by your negligence to a third party in connection with your business activities. It indemnifies against legal liability to pay compensation in respect of personal injury or property damage arising from a sold product. It does not cover product warranty. It includes cover for defence costs even if the action against you is fraudulent or false.
Theft/Burglary
Cover for insured property (contents, stock etc. as declared) contained on the premises from forced entry.
Glass Breakage
Cover for accidental breakage of glass at the premises (internal and/ or external as declared) including signage and advertising printed thereon.
Employee Dishonesty
Provides cover for loss due to fraudulent or dishonest employee conduct such as employee theft of company money or property.
Machinery Breakdown
Cover for repair or replacement costs following sudden and unforseen breakdown of mechanical machinery.
Electronic Equipment Breakdown
Cover for repair or replacement costs following sudden and unforseen breakdown of electrical equipment.
Goods in Transit
Cover for damage to contents or stock whilst in transit within Australia caused by certain events such as fire, theft, pilferage, overturning of a conveyancing vehicle, loading, unloading and some policies
include accidental damage.
Goods in Transit
Cover for damage to or loss of portable goods, anywhere in Australia even worldwide if this level of cover is selected.
Tax Audit
Cover for professional fees incurred in connection with an audit by a government body.
After Advice or A Quote?
Optimum Insurance Services are qualified insurance advisers. We welcome all enquiries in relation to our insurance products and services. To obtain advice or a competitive quotation enquire online. If you would like to discuss your specific needs further, please call 1300 739 861 and speak with our friendly and helpful advisers.